Finance One for Financial
& Pension Planning
We provide a one-stop shop for all your financial planning needs. From 
making a plan to achieve financial independence to just making sure
that you are covered for retirement and anything that can
go wrong.
Finance One
for Investments
We have a broad range of investment options to suit all needs. 
As an impartial advisor we get to choose the best of the best for you and 
are not tied to any one investment house or institution. 
We will find the right investment or mix of investments for you.

Named one of the 7 Best Financial Advisors in Dublin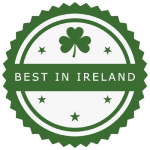 Contact us today
Let us know how we can help you