Leading Mortgage Broker in Dublin
Mortgages can be tricky. Which is why you are better off going with a mortgage broker like Finance One.
Whether you are a first time buyer starting off, or a switcher, or looking for a buy to let, the process of applying for a mortgage and seeing it through to purchase can be daunting.
And getting the best mortgage to suit your situation can be trickier, requiring that you know how each lender works and what they are looking for. Fortunately, as one of the leading mortgage brokers in Dublin, we can make the process a lot easier.
Our experienced mortgage advisors know the market intimately. So we can get you the best deal for your situation. And we take a whole lot of hassle out of the whole process.
We recognise that every single person we deal with is in their own unique situation, so we take the time to find out about your circumstances before considering which is the right lender and mortgage for you. Fixed or variable rate, flexible repayment options – we can take you through the pros and cons of the different ways to go about getting a mortgage.
Our mortgage advisors pride themselves on their service ethic and we get consistently high scores on our reviews.

Named one of the Best 8 Mortgage Brokers in Dublin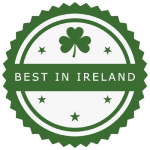 Trusted Mortgage Broker Partner of First Time Buyers Ireland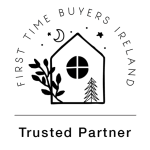 Book a Mortgage meeting
Book a First Time Buyer webinar
Apply for your Mortgage Now
Your mortgage is closer than you think.
Click the button to complete your mortgage application form.
Apply Now
How to Use our Mortgage Application System
This video shows you how to use our Credit Logic mortgage application system.
Contact us today
Let us know how we can help you